Plug Adapters and Extenders

These are a couple examples of our extension cables.
Our standard extension cables use a 5.5mm x 2.1mm DC jack on one side.
The other end of the cable can be altered to fit your extension requirements:
Stipped and tinned wires
Right angle barrel plug
Straight barrel plug
Custom plug/connections
View specifications for our standard extension cables below for reference:
Available adapters for barrel plugs: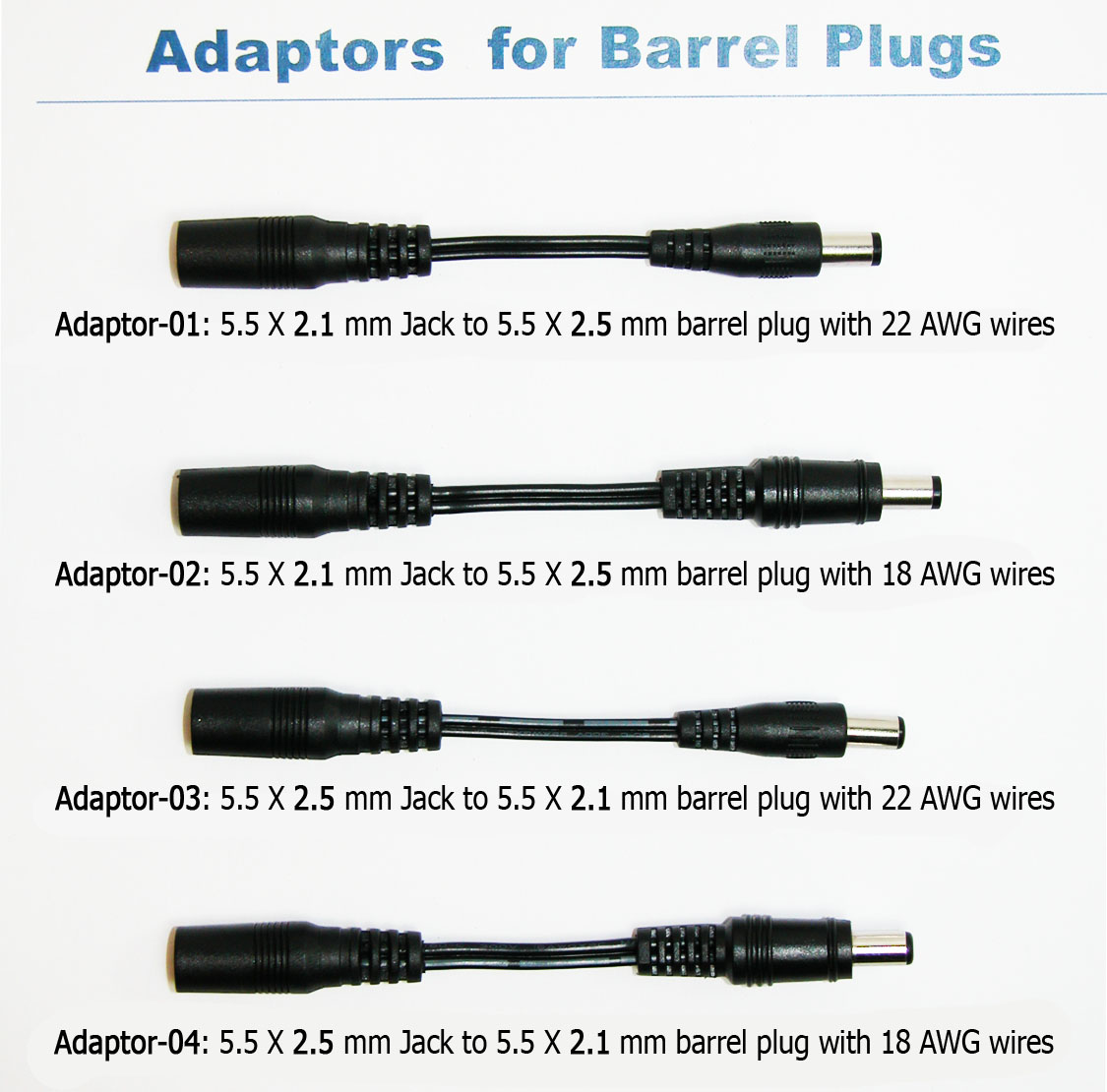 For more information contact us directly with your required specifications and quantity.
Samples are provided for you to test and evaluate.