RF Cables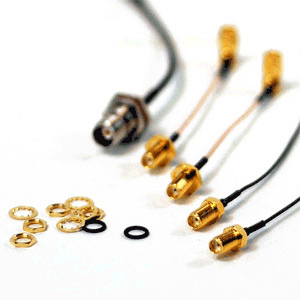 RF Coaxial Cable Assembly (RoHS Compliance)
L.Q.P. is capable of creating various RF cables for any project application.
Our coaxial cables use the highest quality metals for the best and clearest signal performance.
If you are researching for a current or future project, let us answer some of your questions and put you on the right track. We'll need an idea of what your RF cable would be:
Connector Type (i.e. SMA, BNC, etc…)
Cable Type
Length
Please click here for a list of sample ribbon cables we made for our clients.
To learn more about our ribbon cables or to receive a quotation: